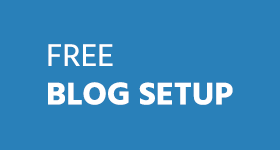 Want to Start Your Own Blog like www.kevindjakporblog.com, Kevin Djakpor can design and build a Blog for you for FREE*. Text or SMS "I want my own Blog" to 07031304239 to start now!
This offer is only available for 7 days. So take advantage of it now!
*The offer for design and building of the Blog is FREE, you only pay for domain and hosting.
Why would I want you to have a blog?
Okay, okay. Depending on what background you come from, blogging may sound like a waste of
time.
When I talk about blogging, I don't mean filling out your personal journal for others to see. I'm talking about writing high-quality articles on subjects people care about and solving their problems. This kind of blogging is what makes you money.
Top bloggers are making hundreds of thousands of dollars per year and some of these guys started only a few years back.
Even if that's not your main motivator, you'll:
Build credibility online and establish your expertise
Become a better writer and thinker
Get more client-work
Make your resume stand out
Learn new things
Have a blast while doing it
If you're still not convinced, I recommend you read this post:
46 Reasons You Should Start a Blog Today
Cheers, To your Blogging Success.
From,
Kevin Djakpor